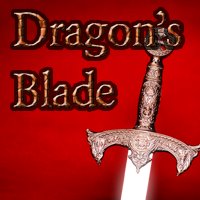 Dragon's Blade, released by Nate Monster LLC in 2012, brings back the classic console RPG experience, similar to the original Final Fantasy, Dragon Warrior, Lufia and others. If you liked the console RPGs of the 80s and 90s, you'll love Dragon's Blade for your phone. Create your custom party from 7 unique classes: Archer, Warrior, Templar, Thief, Juggernaut, Cleric and Sorcerer. Level up, improve your stats, engage in exciting turn based combat, cast spells, and discover weapons and armour while exploring a huge, colourful world with dangerous dungeons and unforgiving bosses.
INTERNAL QUICK LINKS
Edit
EXTERNAL LINKS
Edit
PHOTO GALLERY/SCREENSHOTS
Edit
Ad blocker interference detected!
Wikia is a free-to-use site that makes money from advertising. We have a modified experience for viewers using ad blockers

Wikia is not accessible if you've made further modifications. Remove the custom ad blocker rule(s) and the page will load as expected.